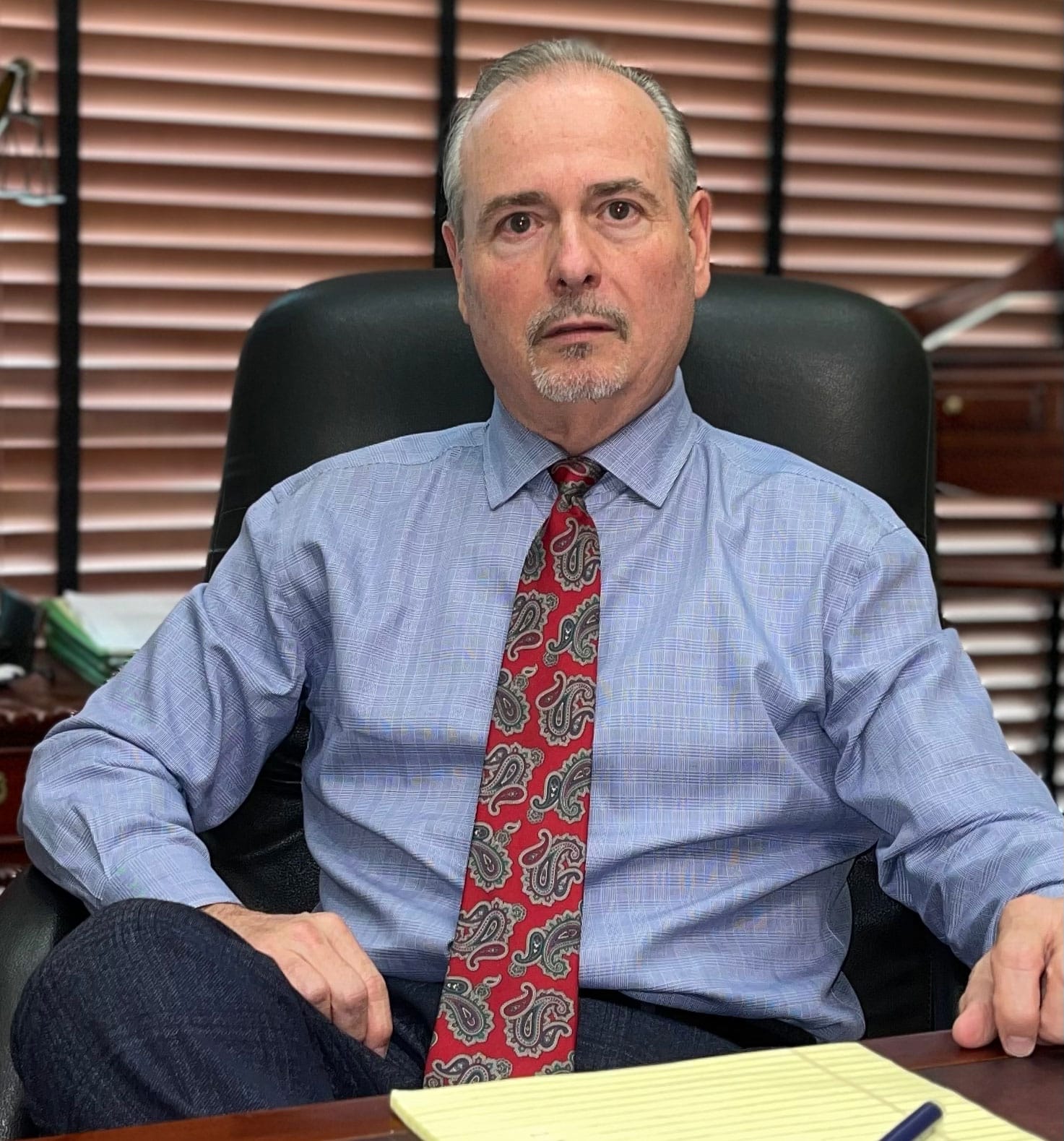 The skill and experience to handle any criminal charge
Aggressive and tenacious representation is vital to a successful criminal defense. There are few Tampa criminal defense attorneys as dedicated to strategic advantage as Brian E. Gonzalez. With 38 years of experience and extensive knowledge of Florida Law, he is widely respected across the Sunshine State for his ability to earn acquittals, dismissals, and other favorable outcomes for his clients.
The Law Offices of Brian E. Gonzalez, P.A., has earned national recognition by legal experts and has litigated on behalf of defendants in a variety of criminal cases that have garnered significant media coverage. But more than that, Brian Gonzalez and his team are known for aiding clients with honest counsel and skillful, investigative negotiation. We aim to limit the consequences of arrest and bring to light any false accusations or unlawful arrests. Contacting Brian E. Gonzalez is the only way to get a fair assessment of your situation and sustain a greater likelihood of success in your case.
Our legal team's professional energies are devoted exclusively to criminal defense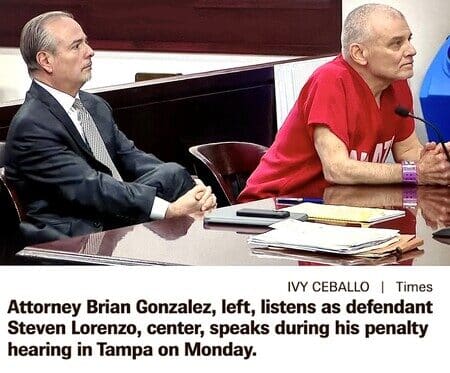 Pre-Arrest/Pre-Charging Representation
Fast and effective action in securing reputable representation can make all the difference in an arrest or filing or charges. In many cases, individuals are aware of a criminal investigation before charges are filed or even contact with law enforcement has been made. Do not make the mistake of waiting until the police call you to enlist the aid of a criminal defense lawyer.
The Law Offices of Brian E. Gonzalez can assist you in this critical pre-arrest and pre-charge time, ensuring you are prepared for the road ahead. With a wide range of legal experience, our firm keeps you in good hands throughout the extent of the investigation, speaking with government investigators, prosecutors, and witnesses to keep your rights secured. We've won favorable outcomes in and out of courtrooms, preventing serious charges and seeking the best legal options for you and your family. In the event that our client has not yet been arrested, we may even be able to cooperate with law enforcement and prosecutors and earn you a more reasonable bond or an "ROR" (release on recognizance).
Remember, an arrest does not mean charges are being filed but it is vital that the State Attorney's Office be addressed before that happens. In some cases, criminal charges can be dismissed or reduced even after they have been formally filed. As soon as there is so much as a question regarding formal charges, the State Attorney's Office is already actively reviewing evidence in order to make a final decision. No criminal suspect should make an attempt to speak with law enforcement or prosecutors as this could put a damper on your situation, incriminating you further. If you do, you are taking a risk as words cannot be unsaid and actions cannot be undone. Instead, it is imperative that you or your loved one contact the Law Offices of Brian E. Gonzalez. We can offer you the legal advice you need to succeed in your case and limit any punishments and charges sought to be filed.
What Happens When You Are Arrested
Being arrested can be scary, especially if you've never been arrested before. But even when the police put you in handcuffs and then into the back of a patrol car, you retain your right to not incriminate yourself. Remember, being arrested is NOT the same as being charged which means if you don't speak to an experienced attorney before speaking to police, your words can still be used against you.
When approached by police, you will likely be asked questions in a common attempt to get you to incriminate yourself. The most any police officer can do without evidence is "book" you, which consists of an arrest, processing through local jail, and holding for a short period of time. But the more you say to a police officer, without a criminal defense attorney present, the more likely it is you will be formally charged.
Remember, police officers are trained to get suspects talking which often is not in their best interest. They may threaten or intimidate you and in some cases, they may even make promises of release or lesser punishment that they cannot deliver. Do not give in to these threats or empty promises! Instead, plead the fifth, ask to speak with your lawyer, and then, if need be, repeat these two things over again. In today's climate, it's more important than ever to document your side which means you may benefit from having a dashboard camera for traffic stops or from video recording your exchange with any police officer or as a result of body cameras worn by officers.
One of the most important things to remember about police and other law enforcement officials is that they are not experts in the law. While they may be knowledgeable about Florida law, only prosecutors have the power to charge you which means being arrested does not necessarily mean that you will be charged with a crime. This is why it's essential to know what it means to be arrested and what your rights and best course of action are throughout the process.
In the event you are arrested, you will be "booked" which essential means you are taken to the local jail for fingerprints, processing, and holding. This is the time you or your loved one must speak to a successful criminal defense lawyer like Brian E. Gonzalez. At this point, an intake attorney will review the report brought forth by police and determine whether or not a law was broken, whether or not there is sufficient evidence against you and whether or not you will be charged.
In some cases, evidence may be sufficient to provide probable cause for prosecution, which is why you need defense attorney Brian E. Gonzalez on your team. Having An Experienced Attorney Hired And Communicating With The State Attorney's Office During This Intake Process Before Formal Charges Are Filed Is Often Times Critical In Providing Information Suggesting A Lesser Charge Or No Charge At All Should Be Filed. Your side of the story may be the only thing standing between you and prison. Our team of criminal defense lawyers will speak with the State Attorney's Office, the office making the final decision on charges and we can help negotiate the best possible outcome.
We are available to work with you and answer your questions at any time throughout these hardships, but it's up to you to call!
With 38 years of experience and more than 10,000 cases under his belt, defense attorney Brian E. Gonzalez and his law firm handle accusations of:
Drug Crimes
From simple possession, delivery, cultivation or racketeering (RICO) to federal charges for trafficking, conspiracy, distribution or manufacture. In addition, we defend clients against prescription drug fraud and related offenses.
Federal Criminal Defense
We know how to operate within the very specific practice and procedures of federal courts, handling cases such as mail and identity theft, money laundering, all types of drug distribution and fraud (bank, tax, computer, insurance).
DUI
First offenses, multiple offenses, elevated blows, aggravated offenses involving accidents and DUI manslaughter.
Theft Crimes Robbery & Fraud
Petty theft to burglary (of cars, homes and businesses) to grand theft auto, and other property crimes.
Murder/Homicide
We have the proven ability to handle all degrees of murder and vehicular homicide, including those cases where the death penalty is a possible consequence.
Sex Crimes
Rape, all levels of sexual assault or lewd and lascivious behavior, and child pornography or solicitation charges.
Robbery & Violent Crimes
Defense against robbery and other violent crimes such as kidnapping, false imprisonment and domestic violence battery. Also, firearms charges, arson charges and more.
Probation Violations
Violations of probation or community control/house arrest.
Traffic Crimes
Including DWLS (suspended licenses), reckless driving, leaving the scene of an accident, and racing.
Expungement & Sealing of Records
Helping you get back on your feet by limiting the damage done by verdicts, pleas, and cases that have been dismissed. We can help you clear your name and get back to your valuable role in society.
Juvenile Crimes
Fighting to protect Florida's youth charged with any crime.
White Collar Crimes
Embezzlement, fraud, racketeering (RICO), worthless checks and forgery or Internet-related financial crimes.
Protect Your Future: Contact a Tampa Lawyer
There is no case we aren't prepared to handle, nor any prosecutor that can intimidate us. At the Law Offices of Brian E. Gonzalez, we are ready to scrutinize evidence, investigate witness testimony and use every bit of our knowledge in criminal defense to work through the complexities for each unique case. Our firm is dedicated to your legal success and we will fight with you for the very best results.
Get the help you need
schedule a free initial consultation with a passionate attorney by calling
813-224-0632
or complete the form below.