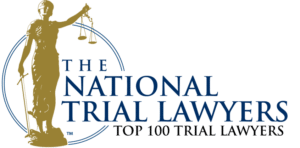 38 years of experience dedicated to defending your rights, freedom and future
38+ Years of Experience, Integrity & Professionalism
Brian has aggressively represented over 10,000 Criminal Defendants in both State and Federal Courts. Client relations are important and we handle every case with professionalism and confidence.
Always free consultation
Your initial Criminal Defense consultation is free and we're ready to defend your future now.
Watch Brian Gonzalez in trial
Tampa Criminal Attorney Brian Gonzalez delivers a portion of his closing argument in the Rosa first degree murder trial.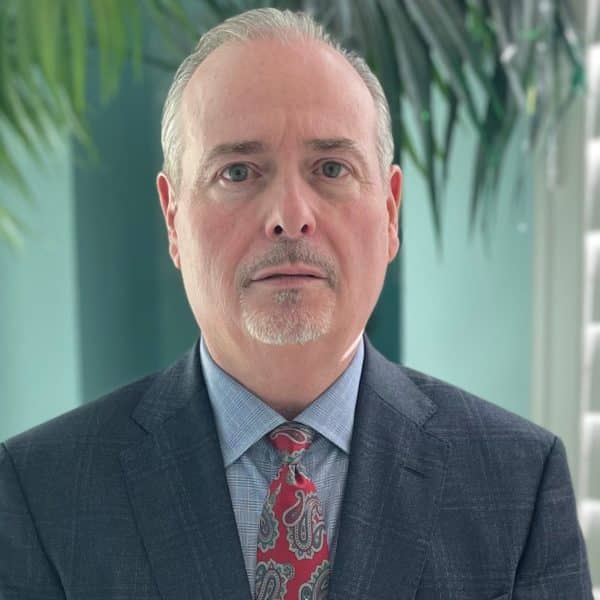 Meet Attorney Brian E. Gonzalez
For over 38 years, Tampa, Florida based lawyer Brian E. Gonzalez has committed himself to exclusively defending criminal cases. He has personally handled over 10,000 criminal cases to conclusion in virtually every Florida county, every Florida Federal District Court and in multiple states. He has diligently represented criminal defendants in over 240 trials with clients charged with everything from first-degree murder (handled 51 first degree murders), drug trafficking, robbery and rape to theft, violation of probation and DUI. He is qualified by the American Bar Association and the Florida Rules of Criminal Procedure to handle cases where the death penalty is sought.
Tampa Criminal Defense Attorney Brian E Gonzalez is well known for his defense of high profile cases in Hillsborough County. Brian represented Jon Whispel, whose case garnered national attention after he and Adam Davis participated in the murder of Vickie Robinson, the mother of teenager and co-defendant Valessa Robinson. He also, at one time, represented infamous serial killer Oscar Ray Bolin. Brian also represented Steven Lorenzo as stand-by counsel, charged with the Kidnapping, Murder, and Dismemberment of two victims in 2003. His death penalty trial in 2023 was live-streamed by Fox 13 News. Other high-profile cases include the representation of Robert Brim, known as the Hyde Park Rapist, whose defense included the first successful pretrial attack on the admissibility of DNA evidence in a criminal case, and Joshua Rosa, whose first-degree murder trial was televised beginning to end nationally by Court TV in its entirety. Additionally, his defense of Elizabeth Williams was featured and aired nationally by Investigation ID Network in a 30-minute documentary.
Winning a case depends not only on the circumstances of your charges but upon how well it is presented to a judge, a jury, or a prosecutor. You need experience on your side. You need a strong reputation on your side. You need an attorney who has had continued success in the courtroom by concentrating on only one area of the law – criminal law. You need an attorney who has been selected as one of the top 100 Criminal Attorneys in Florida by the National Trial Lawyers Association based on his qualifications and trial results.
State v D.M. Case No. 18-CF-15XXX
Our client was indicted for First Degree Murder and Armed Robbery with a firearm. He allegedly shot the victim in the chest during a drug deal inside his vehicle. Using forensic ballistic evidence, cellphone records and the testimony of a Crime Scene Expert, we argued at trial in September 2021, and successful convinced the 12-person jury that there was a second gun and our client fired in self-defense. The jury returned a verdict of not guilty on all charges.
United States v. H.R.M.Case No. 8:20-CR-0XXX
Our client was indicted in Federal Court with Conspiracy to Commit Money Laundering and 36 counts of Money Laundering. He was alleged to have laundered more than 20 million dollars in drug money. He pled guilty to 1 count of Conspiracy while the other three-six (36) counts were dismissed. He was facing with one hundred and thirty-five (135) months in prison. After a successful argument at sentencing and over the objection of the Federal Prosecutor, the District Court Judge granted a downward variance and sentenced our client to 63 months in prison, less than half of the recommended sentence.
State Of Florida v. C.J.Case No. 21-CF-08XXX
Our client was charged with 6 counts of Possession of Child Pornography. He was facing a maximum of 15 years in Florida State Prison on each count. We hired multiple forensic experts to complete evaluations and further provided the prosecutor significant mitigation, included a diagnosis of Autism Spectrum Disorder. Based on the unique facts surrounding the possession of the images, our client was able to plead guilty to the lesser offense of Distribution of Obscene materials in exchange for probation and no sex offender designation.
State v. W.C.Case No. 22-CF-0XXX
Our client was arrested for Attempted First Degree Murder after allegedly firing a handgun at a tree trimmer located in an elevated bucket on the adjacent property. Facing life in prison, the client indicated to our investigator that he never pointed the gun at the victim and discharged the gun into the ground. Our investigator re-created the scene while videotaping and actually located the fired projectiles located in the ground where our client was standing. Additionally, the video showed that the victim could not have seen our client pointing a gun from his vantage point. The State, after review of our evidence and defense presentation only filed two misdemeanors. Our client received 12 months' probation.
State of Florida v. S.G.
Case No. 21-CF-11XXX
Our client was charged with Operating a Marijuana Grow House and Possession of a Controlled Substance. After conducting depositions of the law enforcement officers and filing a Motion to Dismiss for lack of evidence to show knowledge, the State dismissed all charges.
State Of Florida v. R.S.
Case No. 22-CF-11XXX
Our Client was charged with Attempted Second Degree Murder, Aggravated Battery with a Firearm, and Shooting Into an Occupied Vehicle facing a maximum of life in prison. After pointing out inconsistencies in the victim's testimony and providing additional witness statements not found by law enforcement, our client plead guilty to the lesser misdemeanor discharge of a firearm in exchange for a withhold of adjudication and time served in county jail (30 days).
Focused exclusively on aggressive Criminal Defense…
Our Service Areas Are Statewide, Including But Not Limited To The Following Counties:
Our firm also practices in all federal district courts
So no matter where you are, you are covered
We Want to help you
Get your
free

initial case review:
Get your initial case review
AVAILABLE 24 HOURS A DAY